Introduction
Welcome to the Highveld Garage Equipment CC website, where we take pride in offering premium 2 post and 4 post vehicle lifts that are built to last and ensure optimal safety. As a leading supplier in South Africa, Highveld Garage Equipment CC distinguishes itself by providing not only top-of-the-line lifts but also comprehensive installation, service, and repair solutions. In this article, we will introduce you to our exceptional products and highlight the advantages we bring to the market.
Uncompromising Quality and Durability
At Highveld Garage Equipment CC, we believe in offering nothing but the best. Our vehicle lifts are meticulously crafted using high-quality materials and precision engineering. Each lift undergoes rigorous testing to ensure compliance with industry standards, making them durable, reliable, and capable of withstanding heavy usage over an extended period.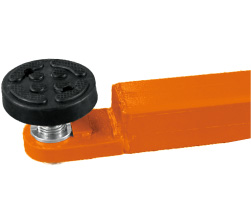 Unmatched Safety Features
Safety is our top priority, and our lifts are designed with a range of advanced safety features to provide peace of mind to our customers. From robust structural components to fail-safe mechanisms, we go the extra mile to ensure that our lifts meet the highest safety standards. Our commitment to safety extends not only to the design of our lifts but also to our installation, service, and repair processes, all handled by our dedicated and experienced in-house team.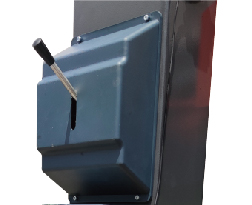 Comprehensive Service and Support
Unlike many other suppliers in the industry, Highveld Garage Equipment CC takes full responsibility for the installation, service, and repair of our lifts. With our own team of skilled technicians, we offer an unparalleled level of expertise and prompt response. Whether it's the initial installation, routine maintenance, or urgent repairs, our technicians are equipped with the knowledge and tools to deliver exceptional service.
Long-Term Value and Reliability
While our lifts may not be the cheapest option on the market, they provide exceptional long-term value. Investing in Highveld Garage Equipment CC's lifts means investing in reliability, durability, and performance that will stand the test of time. Our lifts require minimal maintenance and are designed to operate smoothly even under heavy workloads, ensuring a solid return on investment for our customers.
Conclusion
When it comes to vehicle lifts, Highveld Garage Equipment CC is more than just a supplier. We are your trusted partner, dedicated to delivering excellence in products and services. Choose Highveld Garage Equipment CC for lifts that prioritize safety, durability, and reliability. Experience the advantages of working with a company that not only provides outstanding products but also takes full responsibility for their installation, service, and repair. Contact us today to discover how Highveld Garage Equipment CC can meet your vehicle lift needs and exceed your expectations.